---
A Pioneer of the DTG Industry
Innobella Ink
Innobella eco-friendly textile inks are available in 1.8 liter, and 18 liter sizes.
White Ink Head
White ink circulation internally in white print head
Dual Platen Height Sensors
Laser sensors will detect high, or low platen levels, to keep you printing at the perfect setting for your substrate, and make it impossible to cause a head-strike.
Designed for versatility, Built for reliability.
Since 2005, Brother has been known for making garment printers designed from the ground up. Brother manufactures its own firmware, software, and print heads. Coupled with Brother's specially formulated inks and advanced features, the GTXpro printer provides a powerful tool to help you to grow your business.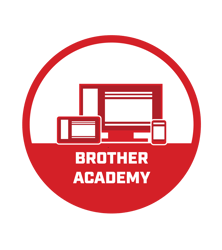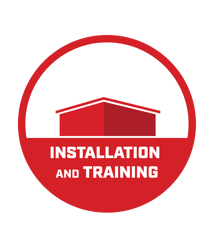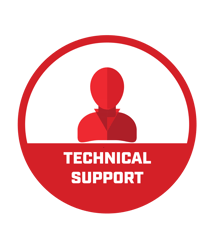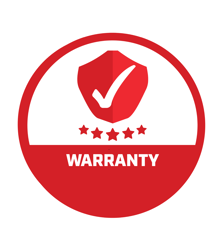 Brother GTXpro B introduction
What's new with Brother DTG
GTXpro B features explained
GTXpro B - More than tees
GTXpro B
Save ink, save time with the Advanced Ink System.
Engineered specifically for high-volume print shops that run multiple shifts, the GTXpro B features an intelligent ink system that keeps large volumes of ink in a constant state of readiness.



Print up to 42 dark garments per hour
(11" x 11" DESIGN AT 1200 x 1200 DPI IN CMYK+WHITE IN HIGH-SPEED PRINT MODE)
Print up to 57 light garments per hour
(11" x 11" DESIGN AT 1200 x 1200 DPI IN STANDARD CMYK ONLY MODE)
• New Advanced Ink System utilizes bulk ink for longer running time*
• Redesigned White Ink Print Head circulates the ink inside the print head for lower running cost*
• Up to 20% increase in Print Speed* to keep up with the demands of your high-volume shop
• Additional operator-friendly features to increase productivity
Bring your prints to the Pro Level
The GTXPro Direct to Garment printer puts more features, more flexibility, and more capabilities into your bag of printing and decorating tricks. It works harder for you, so you can work harder on growing your business and tapping into new markets.
Print with Speed
The quicker you get products to market, the sooner you can start turning a profit. The GTX Pro gives you the power to produce prints faster than ever before, giving you a distinct competitive advantage.

Print with Precision
Never sacrifice print quality for output speed. With a print resolution of 1200 x 1200 dpi combined with cutting-edge Innobella inks, your designs can incorporate the entire color spectrum and even minute details will print with fantastic clarity.

Print in One Pass
With the white ink channels stacked right behind the CMYK channels, you can print almost anything in a single pass.

Print with Simplicity
Being easy to use and maintain is one of the most important features of the GTX Pro. The improved wet capping station minimizes clogged nozzles and the white ink circulation system keeps the system primed and ready to print.

Print Practically Anywhere
The GTX Pro is more than a t-shirt printer. The large gap between the print head and the substrate means you can easily print over seams, across zippers and on top of pockets.

Print Larger
The GTX Pro has the largest print area of any Brother DTG printer ever. With a maximum print size of 16" x 21", your designs can be bigger and bolder than ever. Extra thick items are no problem thanks to the adjustable platen height system.

Print Safely
The Innobella Textile inks used by the GTX Pro are water-based pigment inks that are Okeo-Tex Eco-Pass certified and CPSIA compliant. The innovative packaging uses less plastic thanks to the new replaceable pouches so there is less impact on the environment.

Print with Confidence
When you print and fully cure an item using the GTX Pro and Innobella Inks, you can be sure of its durability and washability. That's because Innobella Textile inks have scored 4.0 or higher on AATCC wash tests.

Print up to 42 dark garments per hour
(11" x 11" DESIGN AT 1200 x 1200 DPI IN CMYK+WHITE IN HIGH-SPEED PRINT MODE)
Print up to 57 light garments per hour
(11" x 11" DESIGN AT 1200 x 1200 DPI IN STANDARD CMYK ONLY MODE)
• New Advanced Ink System utilizes bulk ink for longer running time*
• Redesigned White Ink Print Head circulates the ink inside the print head for lower running cost*
• Up to 20% increase in Print Speed* to keep up with the demands of your high-volume shop
• Additional operator-friendly features to increase productivity


DragonAir Knight Is Mighty
Synergy + Firefly solves two problems at once