---
Quality equipment achieves optimum results
75 years of experience
Tajima is synonymous with quality. This world- renowned leader has culminated a robust line of embroidery machines to reach every corner of the apparel decoration market. Tajima machines are industry leading in technology and quality, giving you the best product to produce the highest quality possible for all your customer's needs.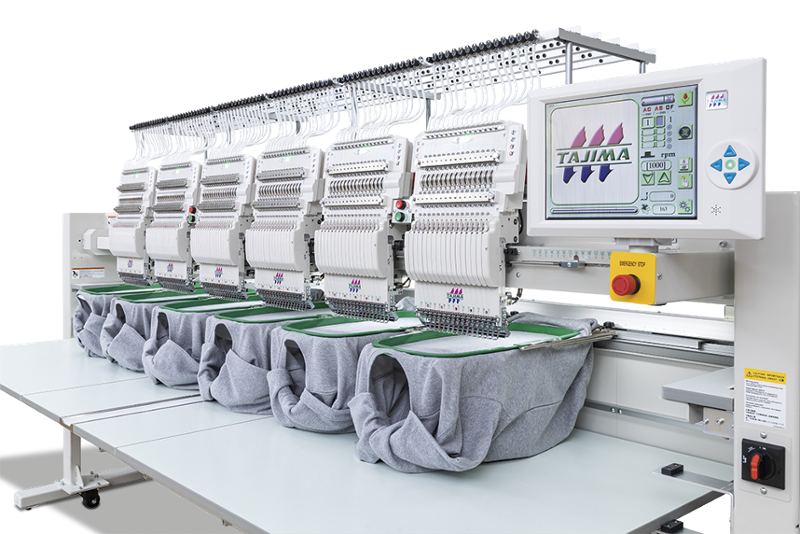 SPECIALTY
Awesome Features!
LEATHER
CHENILLE
HEATER WIRE
SEED BEAD
MULTI HEAD
Awesome Production!
SINGLE HEAD
Awesome Results!
ACCESSORIES
Awesome Add-ons!
HOOPS
ATTACHMENTS
HOOP MASTER
SMAKE
See Tajima in Action
See for yourself all the ways a Tajima machine is right for you! Browse our extensive video library to see your next machine in action.