TCMX Series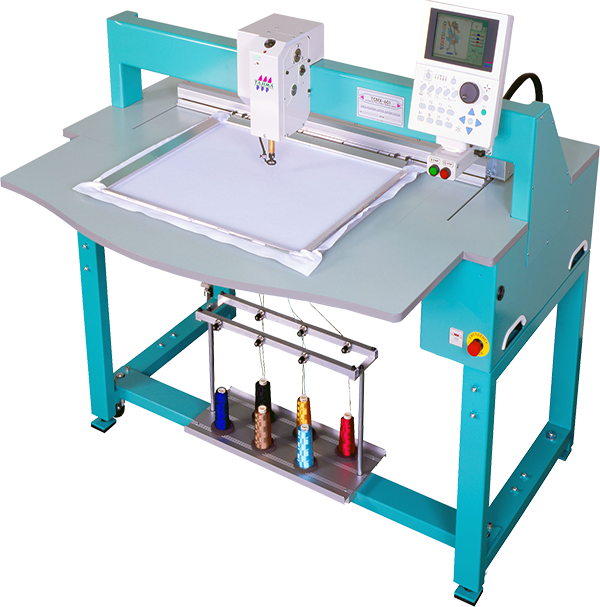 TCMX is designed for
Chenille Applications
The TCMX-601 is a single head 6 color automatic chenille machine that is perfect for the startup chenille entrepreneur. Packed with advanced features and automatic functions, the TCMX-601 delivers top quality stitching, quickly, easily and precisely. Intricate designs created via a variety of stitch effects make it possible to re-produce virtually any logo in a chenille format, quickly, easily and accurately.
Overview
---
Top Quality Chenille - High Speed Automation
The demand for Chenille Embroidery is growing everyday! Once relegated to creating Letterman Jacket "Emblems", chenille has now expanded into the corporate, spririt, souvenir and fashion markets, thus providing creative Business Owners a chance to expand their operation and cash-in on the boom. Tajima makes this possible with its high-tech TCMX family of automatic chenille machines, which deliver the same lush, high quality chenille stitches produced by manual chenille machines, but at much higher speeds and without the labor.
Cutting Edge features such as Automatic Tie-Offs, Frame Backward/Forward Control, Automatic Trimmers, Thread Break Detection, and Automatic Needle Height Adjustment are just a few examples of Tajima's world-renowned engineering excellence. Combined with high speed operation, a full-feature easy-to-use Control Panel and numerous other automated functions, the TCMX Chenille family of machines is the only solution for a new or growing Chenille Embroidery operation.
Six Color Chenille Course
Automatic chenille color change system makes production of multi-color chenille designs quick and simple. Color sequence can be programmed into the design data or loaded manually via the control panel.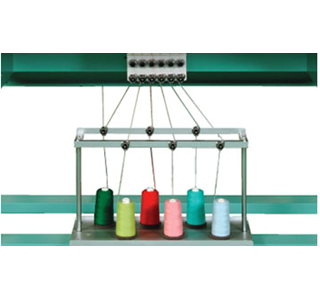 Automatic Lift-up Mechanism
The needle, nipple and pressor foot are automatically lifted up for easier frame exchange operation.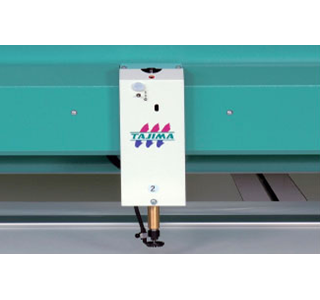 At 750spm, Tajima TCMX chenille machines deliver the fastest production speed in the industry, while maintaining the highest level of stitch quality.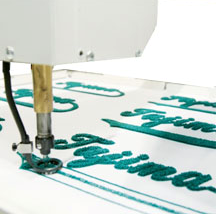 | Model | Needles | Chenille Heads | Standard Heads | Dimensions |
| --- | --- | --- | --- | --- |
| TCMX-61202 | | | 2 | |
| TCMX-60912 | 6/9 | | 12 | 8,115L x 2,070W x 1,680 H |
| Model | Needles | Chenille Heads | Chenille Area | Dimensions |
| --- | --- | --- | --- | --- |
| TCMX-601 | | | 460 x 550 | 1,380 l x 1,185 w x1,175 h |
| TCMX-612 | 6 | | | |