Join us in person
Upcoming tradeshow events
See our full line up of tradeshow appearances for 2022
Our nationwide presence allows us the unique ability to host "in house" events hroughout the year.
Las Vegas, NV
Printing United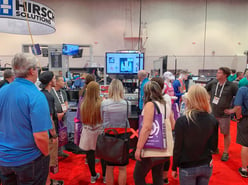 The printing industry is buzzing about the convergence of technologies and capabilities, the blending and blurring of market segments and specialties. These aren't trends — they're market drivers and they're changing your world faster than you can say "I'm in printing." PRINTING United is (formerly SGIA Expo) focused on the opportunities this convergence presents. Your PRINTING United experience will include an expansive and comprehensive display of printing technologies and supplies, education, programming and services to take any business to the next level
Don't Miss

USE CODE: 3612 for a free pass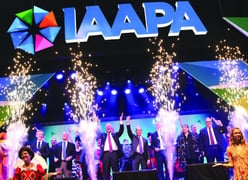 IAAPA Expo is the largest trade show for the attractions industry. General managers, owners, and CEOs of theme parks, amusement parks, zoos, aquariums, and water parks travel to the show to buy rides, connect with attractions industry experts, and more.
Long Beach, CA
Impressions Expo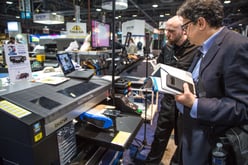 Impressions Expo Long Beach is the largest event in the decorated apparel industry. The Impressions Expo show kicks off the new year with the latest equipment, supplies, industry trends, and techniques available. The show delivers a high-quality audience that has the power to generate leads and maximize your show.
We look forward to seeing you at the show! Please be sure to visit us at booth 1637. Check back soon for a link to a free pass.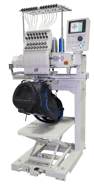 Meet face-to-face with golf merchandise manufacturers & distributors to find the latest products for your facility or pro shop. Come see the Tajima Embroidery machines which easily embroider on Caps, Polo Shirts, Golf Bags, Luggage and other bulky items. The PGA Merchant show is a trade organization show and is not open to the general public.
Las Vegas, NV
Awards & Personalization Expo

The International Awards & Personalization Expo is THE EVENT industry suppliers choose to launch their new products, equipment, and services. Join thousands of personalization professionals from more than 40 countries at the largest trade show in the awards and personalization industry! Hirsch Solutions is the World's leading distributor of Apparel Decorating Equipment and Software for Embroidery, Chenille, Direct to Garment, Textile Laser and Screen Print decorating technologies.

---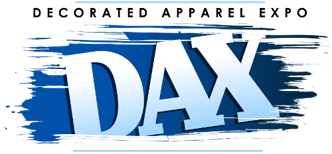 We can't wait to welcome you back to the KCI Expo Center in Kansas City! Join us to see new equipment, get great show-only specials on everything your business needs, and network with suppliers and colleagues alike at the first DAX show of 2022. Get registered today to see everything new that our industry has to offer!
Irving, TX
Graphics Pro Expo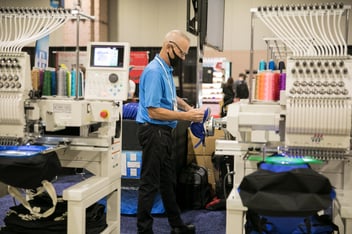 The Graphics Pro Expo is where three graphics markets--visual communications, apparel decoration, recognition and personalization-- come together to help expand your business. Hirsch is your one stop shop for Embroidery, DTG, Automatic Screen Print, Dryers and more. Come see our innovative Tajima Embroidery machines and Brother Direct to Garment Printers at the show.
>> See you next year
Atlantic City, NJ
Impressions Expo

Formerly THE NBM SHOW, GRAPHICS PRO EXPO is built for graphics professionals, entrepreneurs, suppliers and distributors, with in-person events in cities coast-to-coast, as well as GPX Breakaway, a series of targeted online events. GPX covers the following disciplines, and more: signmaking, wide-format printing, screen printing, embroidery, apparel decoration, sublimation, awards, engraving, specialty graphics, custom gifts, and everything personalized.
>> see you next year
Charlotte, NC
Graphics Pro Expo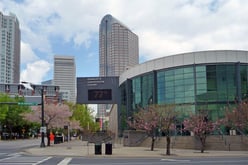 This is where three graphics markets [visual communications, apparel decoration, recognition, and personalization] come together to help expand your business.
Catch us on the flipside!
You can still get that personal touch even from afar - with Hirsch
Try This