---
Adelco Dryers are full of hot air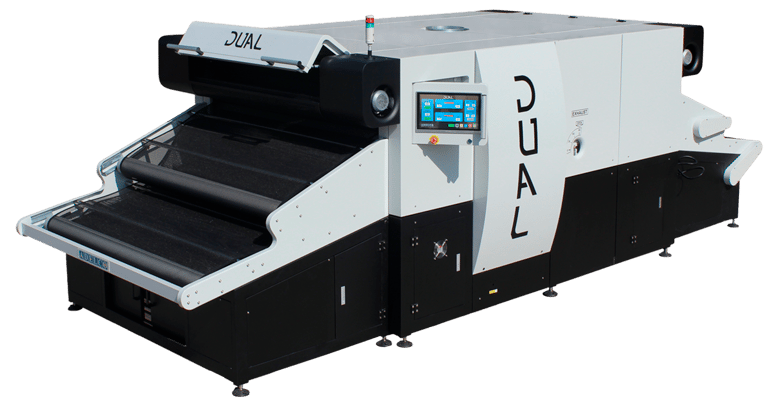 Advanced Curing System
Two Dryers, One Footprint. Named the "Dual" this unique new dryer model has separate heat chambers, airflow and exhaust for the top and bottom belts on this double belt concept. This further increases the huge throughput capabilities in both Digital and Conventional print requirements without increasing the size of the dryer. All Adelco dryers including the New Dual, the Duplex and the standard range of Ecotex Plus dryers are now fitted with internal exhaust hoods over the feed and exit sections of the oven to provide a cleaner working environment without having to add optional extraction hoods and exhaust connections.
Overview
---
► The Dual dryer from Adelco takes the success of Adelco's Duplex dryer to another level, adding independent burners and temperature control for each level.
► Compact streamlined design.
► Producing the production of two dryers in a single dryer footprint.
► The most technically advanced dryer on the market.
► The world's highest production and most energy-efficient dryer.
► No other dryer on the market will cure digital inks in such high volumes with such a small footprint.
Key features of the Adelco Dual Dryer
Independent burners and temperature control over each conveyor level
Two conveyor dryers in a single footprint
Energy efficient
Compact & streamlined design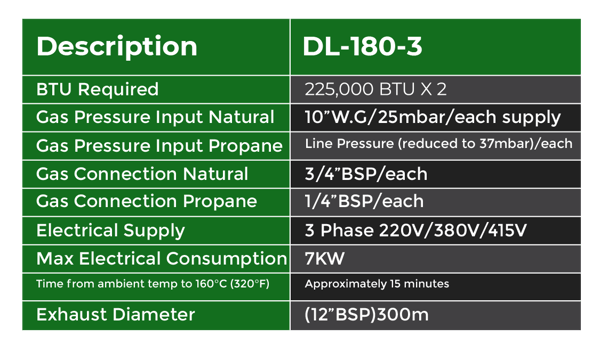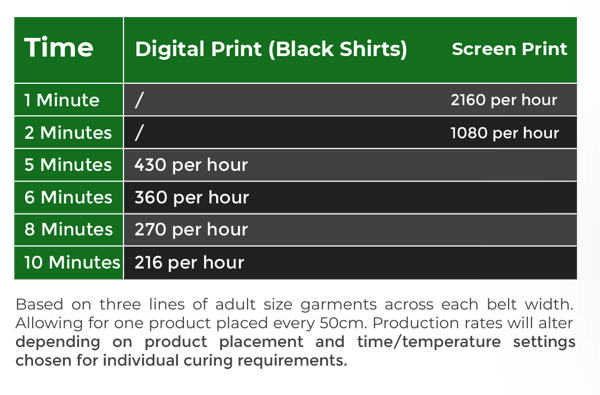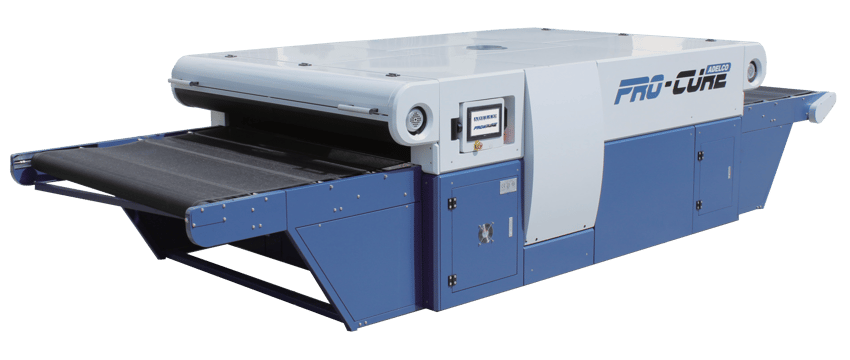 The most technically advanced and most efficient garment conveyor dryer on the market
The new Adelco Pro-Cure conveyor dryer range is available in five belt widths and five oven lengths, so you can customize your dryer to suit your individual curing requirements, for all digital and conventional textile ink systems. The Pro-Cure is modular in design, making it the perfect option to add additional ovens to the dryer as your business grows.
Designed and specified for advanced textile curing, the Pro-Cure tunnel dryer has an efficient airflow and exhaust system, incorporating oven feed and exit extraction hoods to provide a cleaner working environment. As well as incorporating many of the popular features found in the Adelco Dual Dryer and our other drying machines.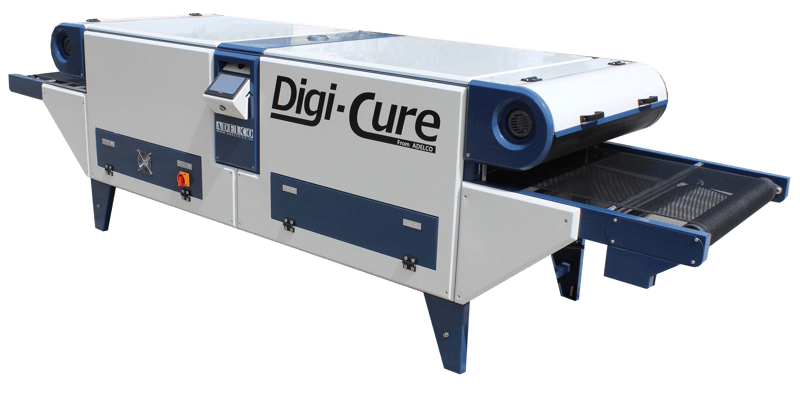 A small drying machine with big dryer features and performance
The Adelco Digi-Cure + is an updated version of the much loved and highly regarded, small but mighty Digi-Cure textile conveyor dryer. This solution is aimed at providing great value with excellent curing ability for all textile ink systems, both Digital and Conventional as well as Transfers.
The Digi-Cure + conveyor dryer is 2.6 meters long with a 90cm in-feed and 90cm out-feed, with a 80cm belt width.
"Ultimately, no matter how advanced the hardware or software systems in your production shop are, your max output still comes down to how many shirts you cure an hour."
IS an
ADELCO DRYER
Right for you?
Enter your info below and a Hirsch sales representative will contact you about adding an Adelco conveyor dryer to your printing business.