---
Embroidery software |
Custom workflow | Machine automation
Tajima DG16 Software
DG16 offers more ways to creatively personalize products than ever before. Make any design uniquely your own with new fonts, features, stitch settings and editing tools.
Learn more
Composer
Composer is the perfect software package that incorporates incredible lettering features, outstanding editing, and automated digitizing functionality. Easily integrate CorelDraw or Corel Graphics Suite (see specs for supported versions) into Composer and see the power of Composer come to life
True Type Font to Satin

Convert any True Type font to satin or another available stitch type.

Individual Letter Editing/Colors

Rotate, resize, skew and change the color of individual letters in one text segment.

DrawFusion

Combines the drawing power of CorelDRAW® and DG in one window.

Autodigitizer

Select your preferred settings and quickly convert image files into embroidery.

Adjust Sew Sequence

Click and drag to change the order in which your design is stitched.

Fabric Recipes

Preinstalled settings to maximize the quality of different fabrics.

Photo Stitch

Easily convert photos to stitch files for added unique applications.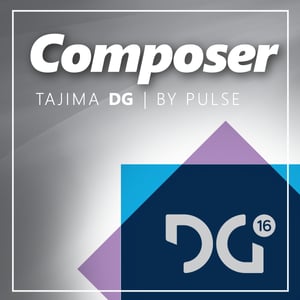 Creator
Everything a new embroiderer needs to be successful. Advanced lettering and outline editing with standard digitizing tools. The choice for users new to digitizing or experimenting with apparel decoration.
Vector Import

Import Adobe Illustrator® and CorelDRAW® files preserving vector points and colors.

Unlimited Conversions

Convert segments between different stitch types without restriction.

Pen Tool

Create shapes quickly and freely with this user-friendly drawing mode.

Auto Trace

Easily convert images to Bezier curves and then into any available stitch type.

Complex Fill with Holes

Intelligently place stitches around void areas, preserving holes.

Brush Tool

Create unique calligraphy segments with tapered ends and edit stitch direction.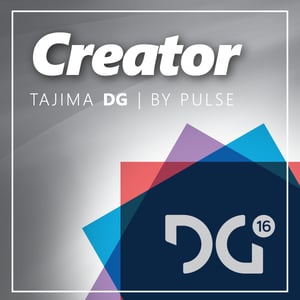 Illustrator Extreme
Advanced features and stitch effects for creating premium embroidery. Enhanced Drawing tools. The choice for professional-quality digitizing.
Easily blend any two thread colors together to create beautiful effects.

Branching

Automatically sequence complex designs to reduce travel runs, jumps and trims.

Remove Overlaps

Remove overlapping stitches to avoid layering and costly production issues.

Programmed Runs and Fills

Use over 180 patterns to create original linear and fill effects.

Snap to Artwork

Automatically snap the outlines of your design to the artwork you loaded.

Rounded Corner Tool

Click and drag any number of corners to make them rounded.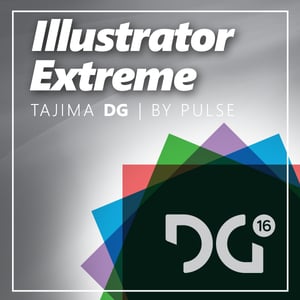 Artist Plus
Create expressive embroidery with precision and speed. Intricately detailed design effects and special artistic options. ​The choice for advanced digitizers with a creative side to produce unique designs.
Wave Fill

Give a realistic look to plant and animal designs with this new feature.

Line Carving

Add 3D effects to designs while reducing overall stitch counts.

Radial Fill Tool

Reposition the center point of segments and watch stitches radiate outwards.

Custom Cornering

Corners can be adjusted to different corner types with a simple click of the mouse.

Region Carving

Create a region within a segment with different properties and patterns.

Fix Gap Setting

Add stitches to the end of branched segments to cover areas with gaps.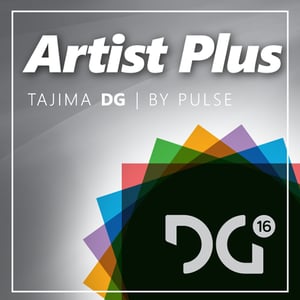 Maestro
The most powerful embroidery design package available. Advanced vector functions, productivity-enhancing tools, and specialty stitch types.
​
The choice for highest-level digitizing and ultimate production.
Spiral Fill

Use this feature to add a unique and customizable spiral element to any design.

Complex Satin

This is a new advanced stitch type that allows for gaps in satin shapes.

Fur Stitch

This stitch type creates layers and adds randomness to mimic animal fur.

Create Programmed Patterns

Prepare your own unique programmed fill patterns.

Auto Kerning Wizard

A new tool to quickly adjust font kerning.

Fractal Fill

Keep stitch count low as randomly placed run stitches stylishly cover large areas.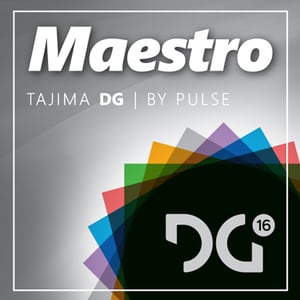 Embroidery i2
Revolutionary Embroidery i2 plug-in for CorelDRAW® or Adobe® Illustrator® lets you create embroidery using your graphics program. Work effortlessly within a familiar interface, no need for a separate embroidery software application!
Learn more
Video Showcase
DG16 Feature videos